Meet directors Hassan Giggs and Muhibbat Abdussalam. Its very rare to see couples working in the same industry, and having a good relationship. It's also tedious because, managing would be tasking.
Director Hassan Giggs and Muhibbat Abdulsalam mark 12 years of Marriage anniversary together on 28th June 2020. The two directors are blessed with two beautiful children.
My Marriage To Adam A Zango Was A Setback To My Career-Amina Rano
Love Story of Hassan Giggs And Muhibbat Abdussalam
Hassan Giggs and Muhibbat Abdussalam met at the Kannywood film industry. The couples fell love each other and got married. They have been happily married for good twelve good years. Lets see how the journey has been for them.
We also want look at their beautiful story. Because it might inspired those who are truly in love, to keep the spirit of their relationship moving.
Hassan Giggs had in the past explained about the love story with his wife muhibbat Abdulsalam. Hassan Giggs mentioned, that their story was like a script in Kannywood film. Hassan Giggs said that because the relationship was smooth. It also had a happy ending.
Who Is Kannywood Actress Halima Atete
Furthermore, Hassan Giggs also explained that Muhibbat Abdulsalam has been one woman, who he can best described as his missing rib. Hassan Giggs said Muhibbat has been his support towards his success story.
In addition to that, Hassan Giggs also mentioned that he tried to encourage Muhibbat to turned into a female director and producer. But invariably, she had also inspired him by her hard work and love for directing films.
My Marriage To Adam A Zango Was A Setback To My Career-Amina Rano
Biography of Haasan Giggs
Hassan Giggs was born on the 15th August in Kano State. Not much is known about the particular year. But Hassan Giggs is in his early 40s. He is married to Muhibbat Abdulsalam. She was an actress, and now a film directress.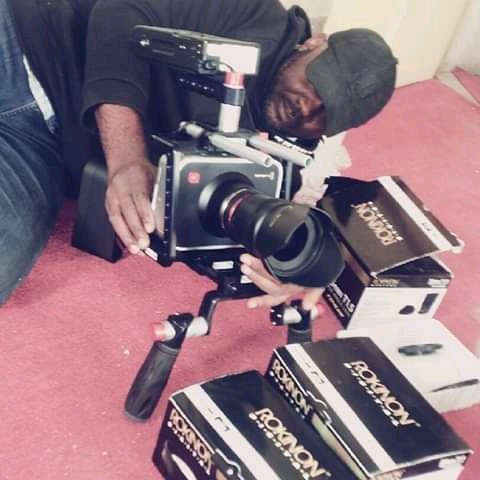 Acting Career of Hassan Giggs
Hassan Giggs joined the Kannywood industry over 21 years ago. He is a producer. And director in the Kannywood industry. Hassan Giggs has been one of the success stories of the Kannywood industry. Hassan Giggs is known for producing and directing blockbuster films. He also modernized it by putting special effect. Examples of such film "Hindu" and Sadauki".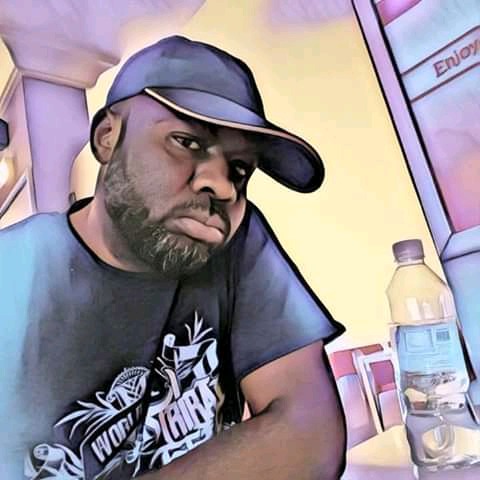 The Films Hassan Giggs has directed
Film director Hassan Giggs has directed hundreds to his credit. Amongst which are Basira, Byajidda,Duniyar Sama,Facccala,Gudun Gara,Jihadi,Hindu among others
Muhibbat Abdulsalam Acting Career
Muhibbat Abdulsalam started as an actress. But later converted to a director and producer.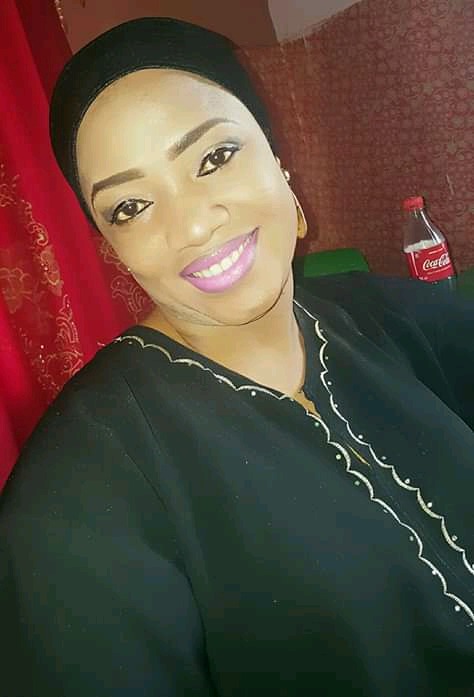 Biography of Muhibbat Abdulsalas
MuhibbatAbdussalam was born on the 1st of January. Muhibbat Abdussalam resides Kano State but was born in Kaduna State. Muhibbat Abdussalam is married to Director Hassan Giggs.
Muhibbat is also Yoruba by tribe. The former actrees is also a beautician. Muhibbat Abdussalam uses natural products to beautify the female tender skin. Muhibbat Abdussalam is in her late thirties.
Educational Background
Muhibbat attended All Saint International College. The directress graduated in the year 2000. Muhibbat Abdussalam then proceeded to Nuhu Bamalli Polytechnic Zaria, for her tertiary education in the 2005.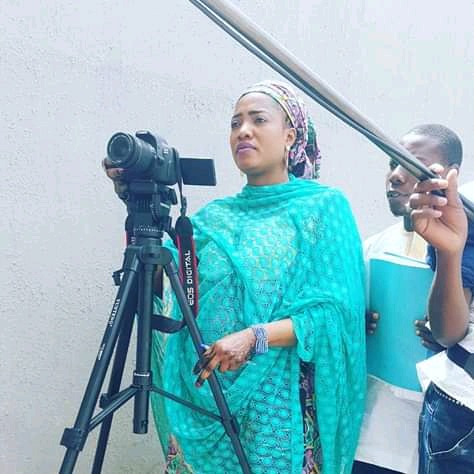 Acting Career of Muhibbat Abdussalam
Muhibbat Abdulsalam joined the Kannywood industry in 2000, as an actress. Muhibbat Abdussalam had mentioned that she started as an actress in Kannywood. But had the passion for directing. Muhibbat Abdussalam added by saying that luckily for she met Hassan Giggs.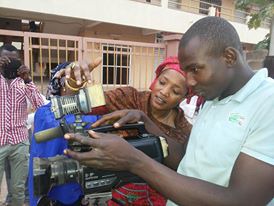 Breakthrough
Muhibbat said she met Hassan Giggs and fell in love with the vibrant director. Muhibbat Abdussalam said before he became her husband, she had been consulting him on tips about directing.
According to he directress, Hassan Giggs encouraged her to pursued passion. Since there weren't many females directors in the industry as of then. Hassan Giggs gave her his professional advice. It was what boost Muhibbat Abdussalam's keen interest for directing. It als revitalized her interest into a strong career.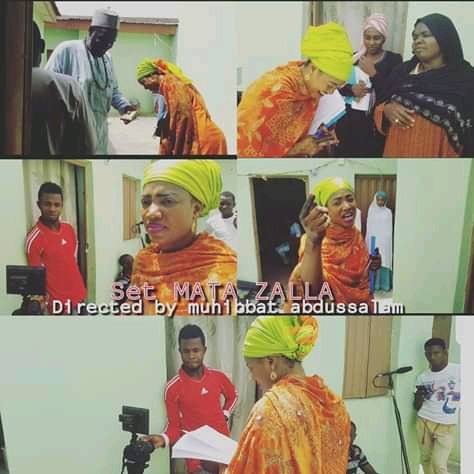 Films the Muhibbat Abdussalam has directed
Muhibbat Abdulsalam has directed films with her husband. Muhibbat Abdussalam acted as an assistant director. Some of these films are Sama Suna and Mutane .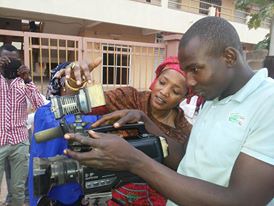 Muhibbat Abdussalam had also personally directed her films like Yarda, Mutum and Munaira. She featured Sani Danja and wife Mansoora as casts. Muhibbat Abdussalam also featured many actors.
Wishing and hoping that Hassan Giggs and Muhibbat Abdussalam's marriage would stands the taste of time. We are hoping that they would continue to impact us with their positive energy and contributions to the society. Waiting to see more of their good films.
What do you think of Hassan Giggs and Muhibbat Abdussalam directing careers? Share your views by commenting below, Help us grow sharing the article. You can also subscribe to our latest updates.
References:
Muhibbat and Hassan Giggs Social media handles
About Post Author
Social Bar