Meet Kannywood actor Abdul M Shareef, biography, acting career and more. The actor is amongst the rising stars in the Kannywood industry. Abdul M Sharif is a very talented actor who has touched the lives of his fans through his excellent acting skills.
Who is Hausa Actor Abdul M Shareef
Abdul. M Shareef is a Kannywood Hausa actor. He mostly features in very entertaining, educative and interesting well script films. This has earned the Hausa actor a niche at the Kannywood industry. Abdul M Shareef had explained that before he became an actor,he had always been a die hard fan of watching indigenous Hausa films.
Latest Pictures Ummi Rahab With Friends and Celebrities
Acting Career Of Abdul M Shareef
Abdul M Sharif's love for acting and watching films, made him to took the bold step into joining the Kannywood film industry. Abdul. M Shareef now enjoys a lot of publicity and fame curtsey of his acting talents and skills.
Abdul M Shareef started his acting career 2012. Many of the Hausa actir's fans were surprised to see their musical icon, turning to an actor. Abdul M Shareef said he nortured his ambition of becoming an actor for years. Abdul decided to take the bold step, by joining the acting profession.
Abdul M Shareef has featured in many films. Amongst which are Jinin Jikina,Yar Agadaz, Zaman Bariki, Hawaye,Dattijo,Wasiya, Hafeez . Abdul M Shareef recently featured in the premiered film Nana Bakwai, a must watch.
Biography of Fatima Usman Kinal and More
Biography of Abdul M Shareef
Kannywood Actor Abdul M Shareef was born on the 10th of December 1985. The Hausa actor is presently 36 years old. He is from Rigasa Local Government Area of Kaduna State, Northwestern Nigeria. The Hausa actor's full name is AbdulAziz M Shareef. Furthermore, Abdul also an elder brother too,he is an actor and musician. His name is Umar M Shareef.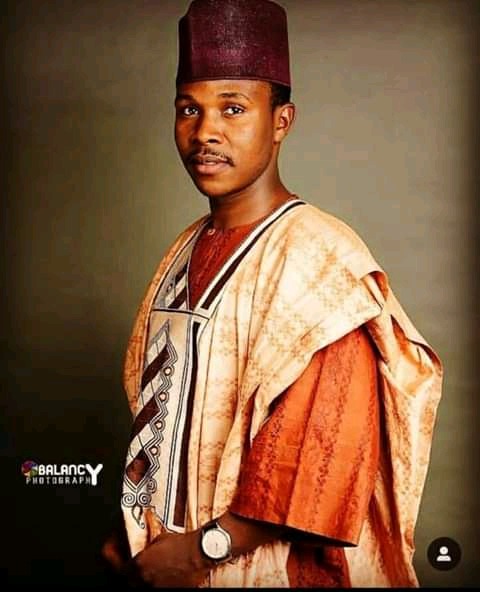 Furthermore, Abdul M Shareef did his Primary and Secondary education all in Kaduna State. In addition to that, Abdul M Shareef had also acquired a Diploma Certificate in Computer Studies before venturing into acting.
Educational Background of Abdul M Sharrief
Abdul Ma Shareef did his Primary education in Rigasa Kaduna and proceeded to Federal Government College Bwari for his Secondary education. After the completion of his secondary education, he went to acquire computer skill. He presently has a diploma in Computer studied before joining the Kannywood industry.
In addition to that Abdul M Shareef mentioned in an interview he recently had that he hopes to further his education. The actor stated that he will love to study business administration.
Umar M Shareef Answers 15 Questions About His Lifestyle
Acting Career of Abdul M Shareef

Abdul M Shareef explained that, he had the passion of acting from a younger age. The actor was motivated into acting by mostly watching Indian and Chinese films. He started acting films with minor roles. Later on when Abdul perfected his skills, major character and roles were allocated to him. The Hausa actor can dance, libsinch and act like his brother but mostly majors in acting. He is a man of many talents.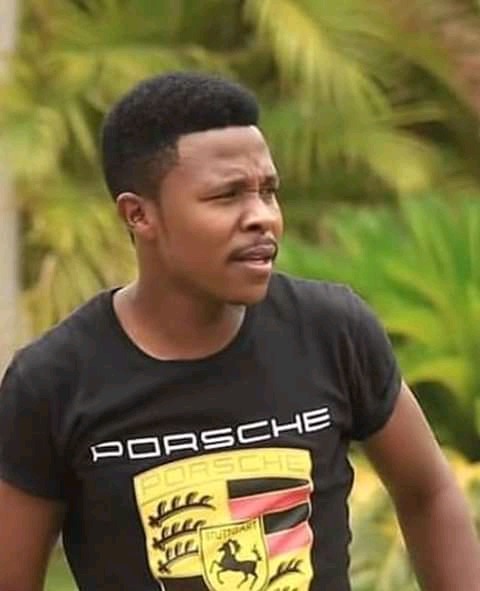 Furthermore,M Shareef has acted in many films. The film that brought him to limelight was the film Makashinta which was produced and directed by vibrant producer Tijjani Asashe. Indeed, Abdul M Shareef performed excellently well. Since then became a household name in most Northern Nigerian himes. Especially the Hausa speaking States. Meanwhile, the Hausa actor is presently being aired in Cinemas in the film called "Fati".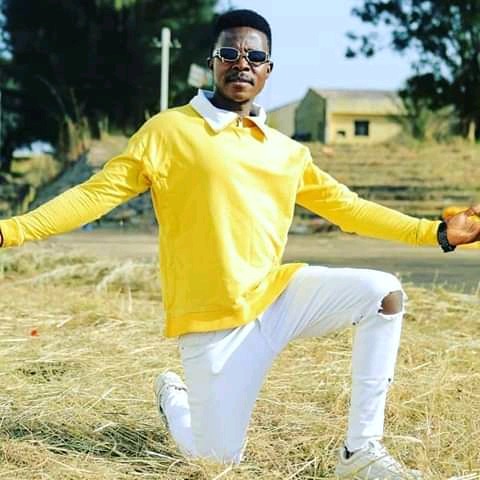 Latest Pictures Hafsat Idris and Her Children
Extra Curricular Activities
Abdul M Shareef likes Karate , Tokondo and martial arts. The actor stated that his mother was the one who built his interest in these activities. Abdul and his two other brothers were enrolled into these sport to help them to be strong. Another reason was for them to be able to defend themselves from thugs.
Net Worth
Abdul M Shareef is amongst the most richest Kannywood actors. He is estimated to be worth about $200,000-300,000.
Abdul M Shareef Number
Abdul M Shareef is a public figure. His number can only be accessed by his family and friends for security purposes. But you contact him through his social media handles. He mostly responses to messages from time to time. You contact him through a private message on his Instagram page at https://instagram.com/musleemashraff1?igshid=YmMyMTA2M2Y
Abdul M Sharreef's Birthday
Abdul M Shareef celebrated his birthday on the 10th October 2021. Many actors and acquaintances at the Kannywood industry were all present to grace the occasion. They all poured in their best wishes on social media.
Kannywood Actress Lubabatu Madaki
Amongst these acquaintances were Kannywood celebrities like Ali Nuhu and more. They taught it wise to celebrate with one of their own on his birthday . They also penned a very sweet birthday messages for him. According to their post, they all wished a happy birthday. They hoped that his birthday would bring him a lifetime filled with love, joy and serenity. See their original posts below.
Hauwa Garba(Yar Auta) Answers 10 Questions About Her Lifestyle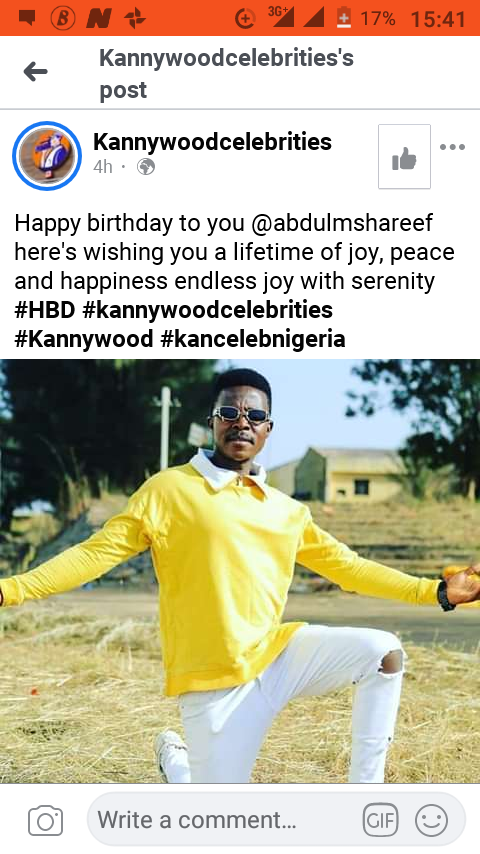 Fans were not left out in the wishes, as they also prayed for him to have a good life and also wished him a happy birthday. They prayed that the actor enjoys many more happy years in return. See some of fans responses below.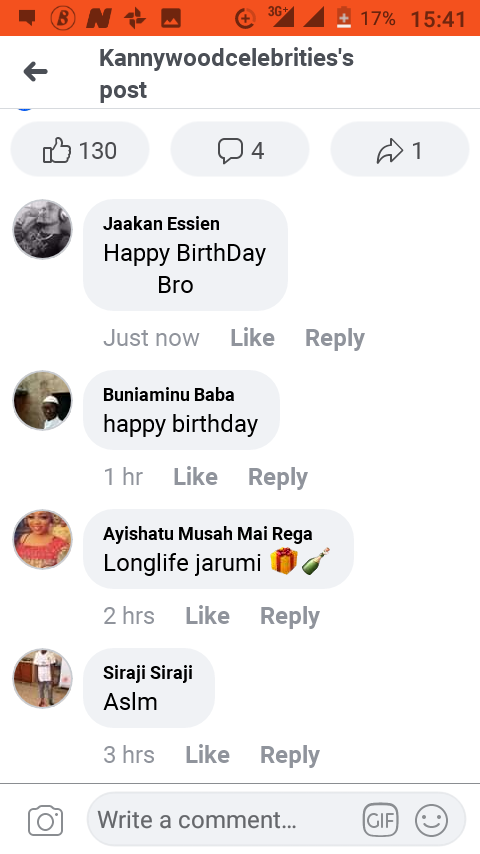 Abba John Kwana Casa'in Answers 10 Questions About His Lifestyle
Birthdays marked the day, month and year of our births. Each time we celebrate our birthday, it becomes a time to reflect, remembered and to be grateful for the gift of life. What are your views of the actor and his acting skills?. Join our conversation today, by commenting on our Facebook page at Sahara News Watch
Abdul M Sharreef's Marriage
Abdul M Shareef is happily married and blessed with two kids. A boy and a girl. He mostly gushes about his family and how is wife is the love of his life. Abdul M Shareef had in the past been linked to Maryam Yahaya. The rumour had it that the two actors are in love and hoping to tie the knot. But the rumours came out to be false. However, the two actor ate said to be best of friends.
References
Googles
Pictures
Abdul M Shareef Facebook page and Instagram pages
About Post Author