[contact-form][contact-field label="Name" type="name" required="true" /][contact-field label="Email" type="email" required="true" /][contact-field label="Website" type="url" /][contact-field label="Message" type="textarea" /][/contact-form]
Kaduna Kidnapped Students Beg for mercy, whipped by Kidnappers. It was a very pitiful sight to see our able students being subjected to these kinds of dehumanizing treatments. Searching for education has become a very risky Adventure. The government have shown,that they are not capable of handling security matters any longer.
Imagine! what might have conspired behind the scenes. Most of these students were seen half naked. What is happening to Nigeria as a state? Security challenges was the main reason this government was brought on board. But unfortunately, it has not meet to expectations.
Nigerians had high hopes on the Buhari led administration, but their hopes were dashed off. It's like Kidnappers have taken the country under siege. They detect the tune and the government follows.
Kidnapping has now become a lucrative business to criminals. This is because, a large amount of money is being used to rescued people being kidnapped.
Money has become the triggering factor for the Kidnappers. Where are we going as a nation?. These bandits should have been pronounced terrorist long ago. They have no justification for their actions. They are enemies of Nigeria and it's people. Since they are used force to kidnapped and cause fear in the minds of people.
Anyone or group of persons, that will kidnapped innocent people and subject these people to terror, should be declared an enemy of the State. These kinds of people should be given stiffer punishment when apprehended. I opined that death penalty to be accorded to them. It will serve as a warning signs for future Kidnappers.
The act of Kidnapping shouldn't be tolerated. Since most of the Kidnappers are not even Nigerians. Our porous boarders should be guarded effectively. This will assist in protecting the influx of foreigners.
Few days ago, we woke up to the Kidnappings of the students of College of forestry and mechanization Kaduna State. We learnt that majority were rescued but this video below is giving us another side of the story.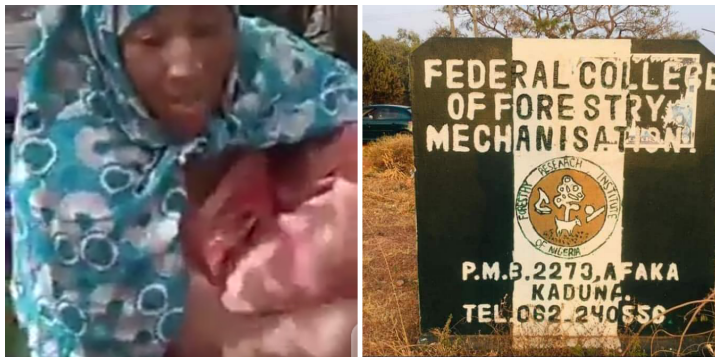 In the video first released by Sahara reporters, the students can be seen in great fear. The kidnappers were flogging some of the girls. Two students were asked to speak on behave of the students.
The first student that spoke was a male student. He begged for the government to released the N500M the kidnappers requested. The student also cautioned the government not to send soldiers or security to rescue them.
The students begged for mercy from Nigerians and the government. The student mentioned that some of them have compelling health issues.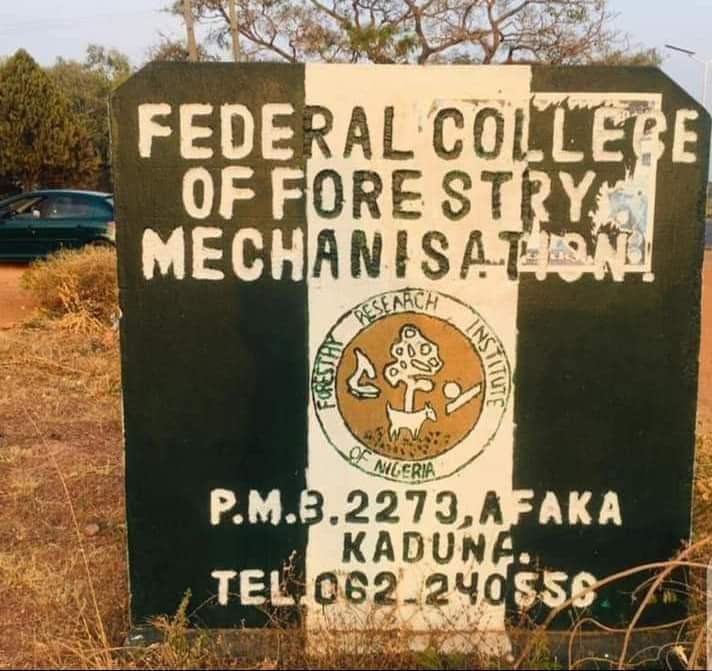 Another female student also spoke in Hausa. She begged for the government to spare their lives by not involving security. The female student also begged for mercy and asked the government to released the money requested by the terrorist kidnappers.
The sight of the students was very pathetic. Some were just half dressed. Probably they were abducted and were not allowed to out on proper dresses. See video below.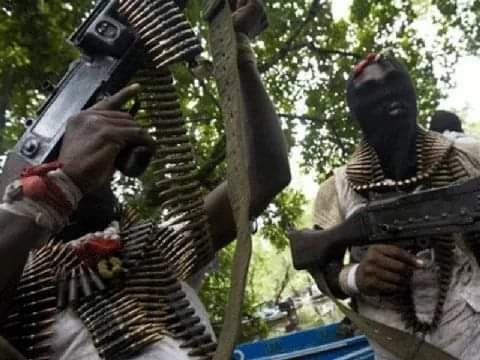 What do you think about the students kidnappings. Share your views by commenting below. Also join us as we pray for their safe return. Source Sahara reporters.
About Post Author
Social Bar