Latest updates on Kannywood Actress Fati Washa. Kannywood actress Fati Washa recently shared stunning pictures with the caption "I am no beauty Queen,i am just myself". The actress might be wanting to tell her fans that she is just herself and believes in her potentials. Believing in yourself is the greatest gift you can give yourself. It makes you have self confidence and love for yourself.
Indeed its important to have faith and believe in oneself. Many people are having insecurities today trying to accept who they are. They become naive and can't just accept the fact that they cannot be others but just themselves.
Every person is just unique in his or herself. But only if you accept to be yourself before you can tap your inner self. Some want to be fair while other love the black colour. If you are tall and think everybody loves the tall woman, you might be surprised that another Person prefers the short woman.
Kannywood Actress Lubabatu Madaki
In this life, nobody is born with the same attributes. Indeed Fati Washa has rightfully explained that she doesn't considered herself to be a beauty queen, but one thing she is sure is that she has been herself. Even the identical twins do have qualities that makes them different from their twin.
No matter how perfect you are you can never be others. Sometimes it's just that particular trait you possesses, that makes you unique and different from others .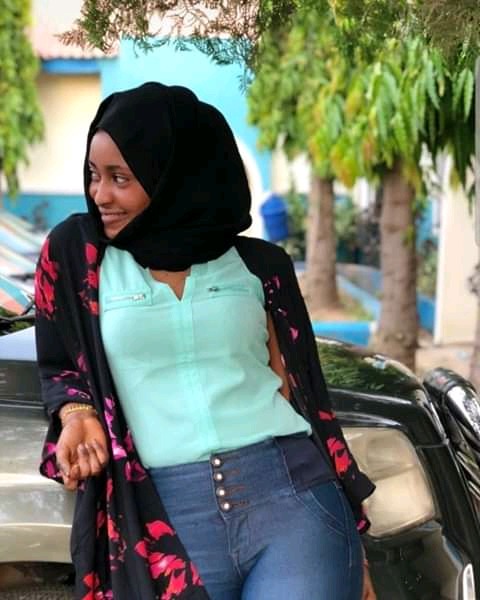 It's not bad to emulate the good virtues of others. But on the process,don't that loose your identity. Try to be yourselves in whatever you do. Accept your insecurities and turned them to be unique characteristics you possesses. You might be surprised that it's what that quality someone out there is looking for.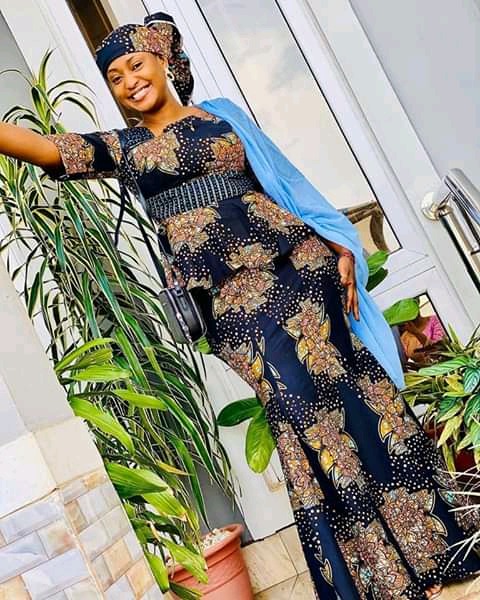 Brief Biography
Fati Abdullahi popularly called Fati Washa or Tara is a Kannywood actress who hails from Bauchi State. The actress did her Primary and Secondary education all in Bauchi State, Northeastern, Nigeria. The actress later joined the Kannywood industry after her secondary education.
Fati Washa is not only an actress but also a producer and an entrepreneur. The actress is amongst the most respected and decent actresses in Kannywood.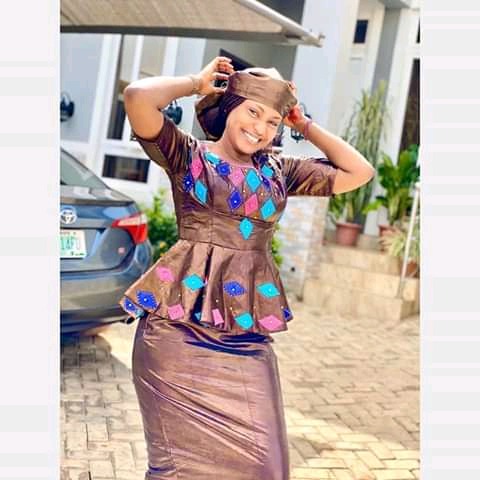 Fati Washa was born on the 21st of February 1993. The is presently 27 years old. Fati Washa came in to limelight when she acted in the movie "Rariya". Since then the actress has become one of the most celebrated actresses in Kannywood film industry.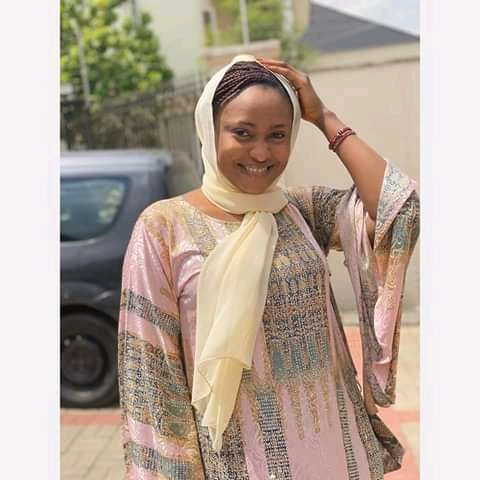 Awards and Nomination
Fati Washa has worn many and also nominated for awards, among which are City People Movie Award for the Kannywood Best Supporting Actress of the year. She has also been nominated for City People Best Kannywood actress for the year.
Fati Washa has also been nominated for the 2019 City People Entertainment Awards for Best Actress. Fati Washa was also nominated for 2019 African Films Awards Best Actress and also won it
Filmography
FaridaND
Jaraba2011
Hadarin Gabas2012
Fari Da Baki2013
Gaba Da Gaban Ta 2013
Makahon Gida 2013
Ya Daga Allah 2014
Shu'uma2014
Hindu (An African Extra Vagrant)-2014
Karfen Nasara-2015
Ana Wata Ga Wata-2015
Baya Da Kura-2015'
Yar Tasha-2015
Hisabi-2017
Rariya-2017
Gudun Tsira-2017
Dagin Miji-2017
Niqab-2017
References: Hausa Films Tv,Googles
Checkout her Recently Shared Pictures Below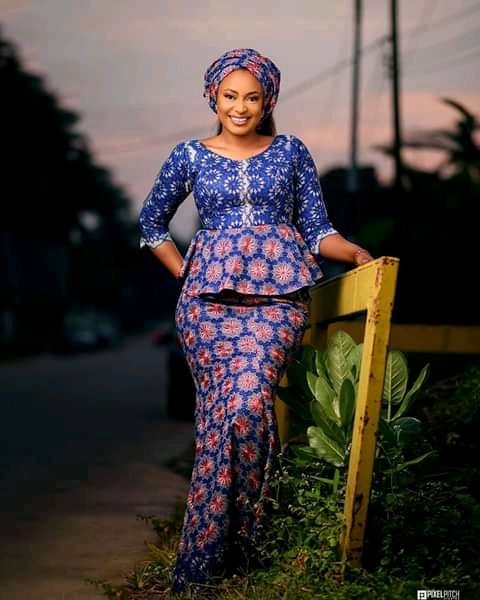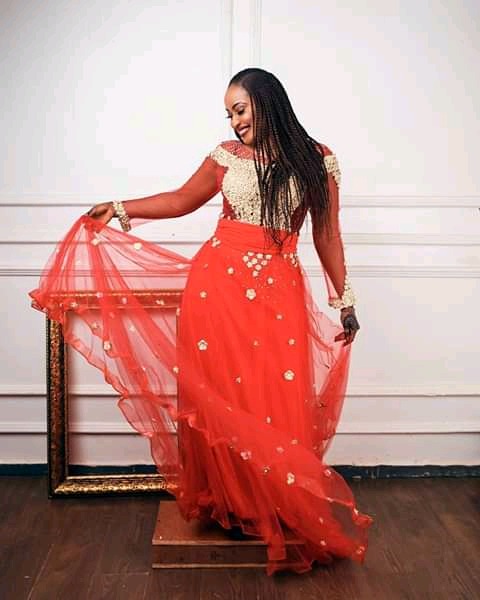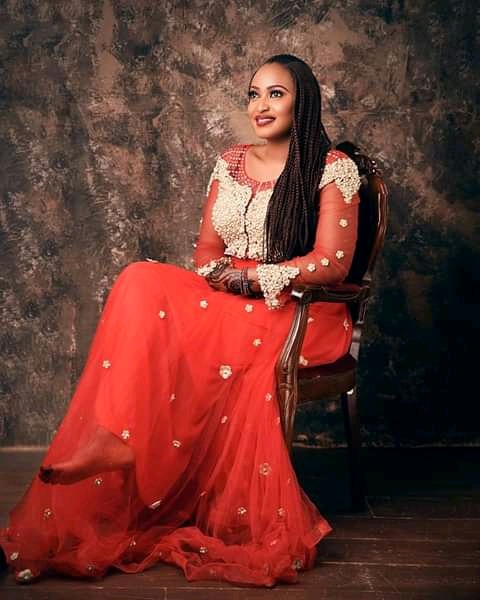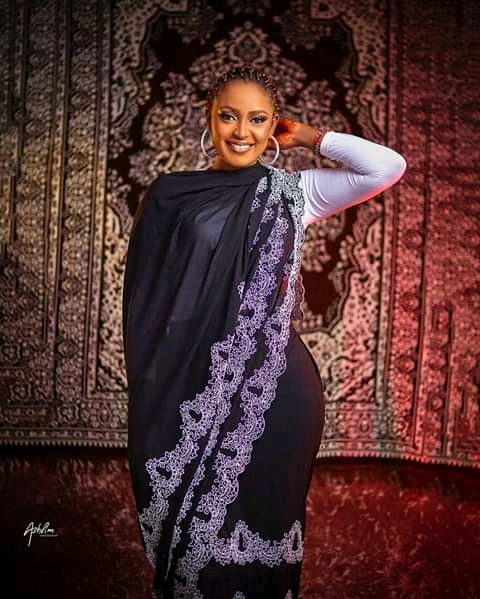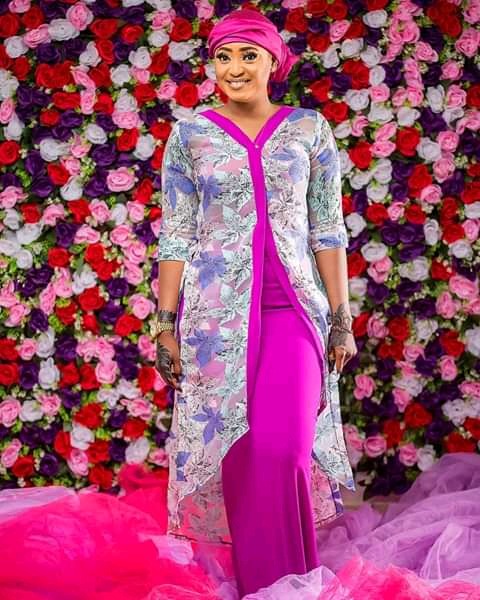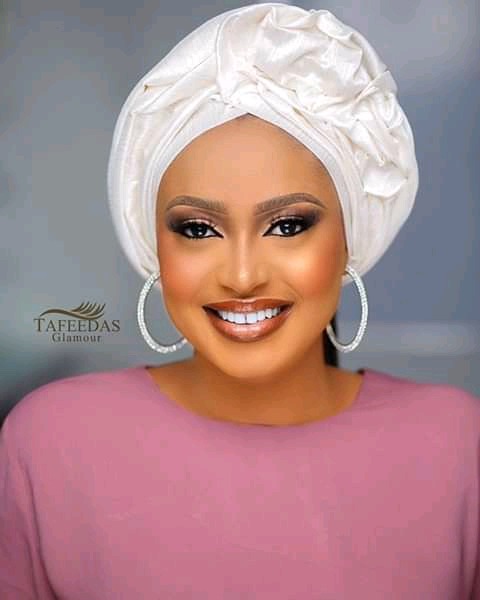 See Original Post Below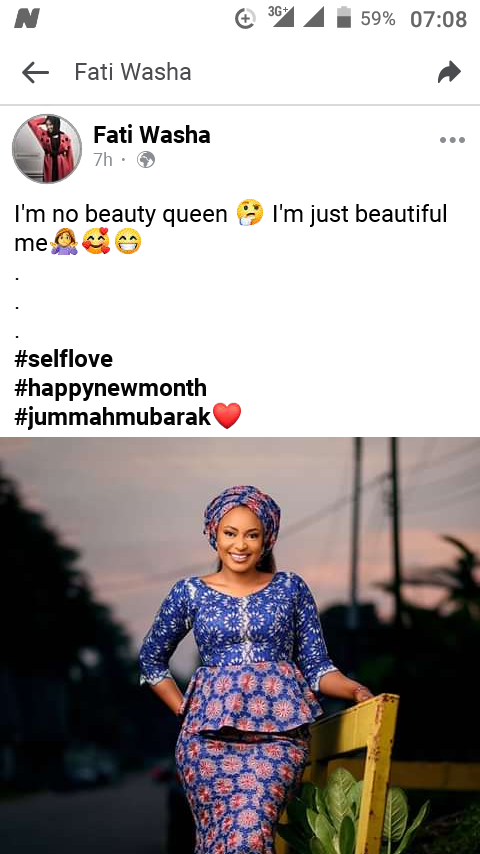 What are views about the actress. Have you watched any of her films?Share your views by commenting below. Like, share and follow us to keep a date with our latest updates on news and entertainment.
About Post Author
Social Bar