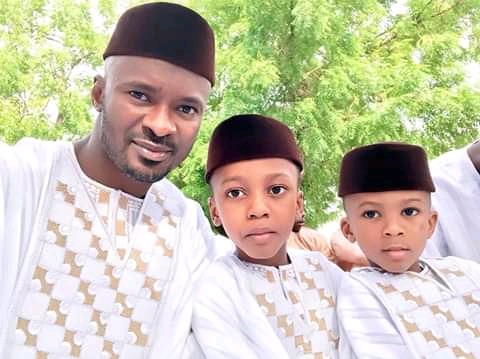 Adorable pictures of Aminu Saira with children. Kannywood most celebrated filmmaker/Director, shares adorable pictures with his sons. Aminu Saira is among the most celebrated directors at the Kannywood film industry.
Aminu Saira is blessed with three children, two boys and a girl. Aminu Saira will always be remembered for being among the game changers and revolutionist in Kannywood. Aminu Saira was among the first film makers to introduced quality films. He also introduced a lot of modern equipments in the Kannywood film production.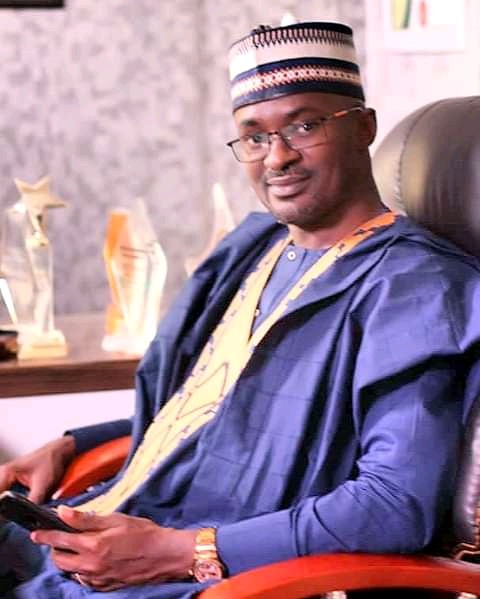 Biography of Aminu Saira
Aminu Muhammad Ahmad also known as Aminu Saira was born in the year 1979. He is from Kano State. Aminu Saira completed his Primary and Secondary education all in Kano State before proceeding for his tertiary education at Aminu Kano College of Legal and Islamic Studies. Aminu Saira is married with three lovely kids. Aminu Saira has produced and directed so many films. Among which are Daga Ni Sai Kai, Wani Zama. His latest work is the Arewa24 Labarina series.
Latest Pictures Hafsat Idris and Her Children
About Labarina series sitcom
The Labarina series sitcom discusses about the life being experienced by orphans after loosing their parents to cold hands of death. It is also a love story between two love birds. And how they were able to overcome problems that comes their way. Furthermore, it also showcased the moral decedents found amongst youths in our African modern society. Lastly, it also gives solutions on how to tackles some of the social Issues existing within thr younger generation.
Indeed, Aminu Saira is a man of excellence, talents and many skills. We hope to being seeing more of his works as he is still a young aspiring director. Since he puts so much effort to bring out some of the best fictional stories and dramas in Kannywood industry. Hence his films are always watched by million around the world. The stories have the best cast, pictures and line which is educative and entertaining.
Checkout The Beautiful Picture of Aminu Saira and His Children Below
Aminu Saira is blessed with three children. T o boys and a girl. Checkout the picture of Aminu Saira and children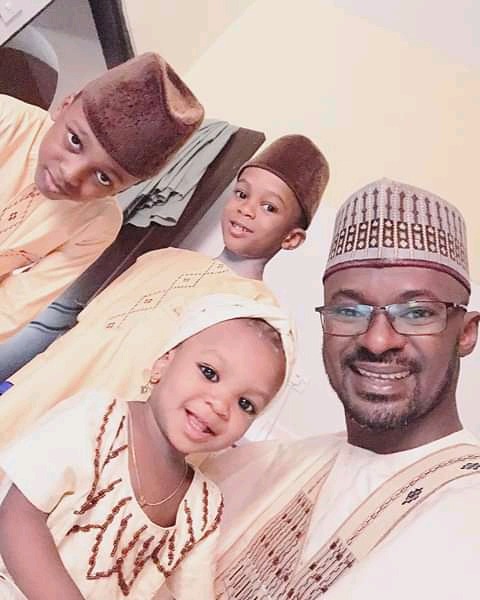 Awards
Biography Achievements and Educational Background of Late Sheik Abani Zaria
Aminu Saira has worn many awards for excellence as a film maker. Amongst which was the City People Movie Award for The Best Movie Director in Kannywood. Aminu Saira would surely be relevant for a very long time, due to his excellent production of qualitative and educative film.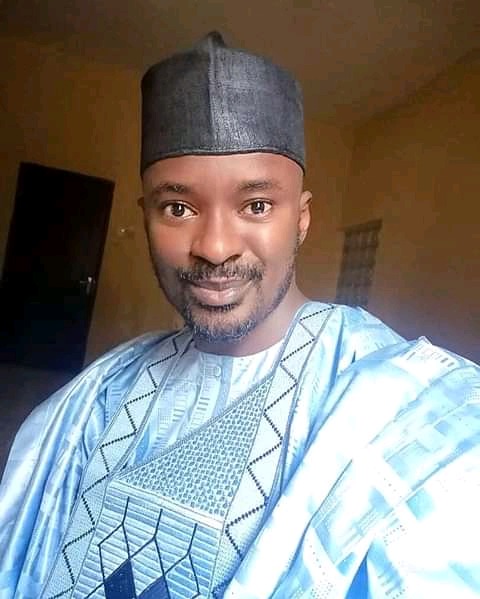 The handsome director recently took to his twitter handle to share adorable pictures of his sons. Aminu Saira captioned it " Me and my abokan hira" . Meaning, me and my friends who keep me company in Hausa language. Indeed Aminu Saira's children are his company. Its good to spend quality time with our children and to treat them as our friends. This would help to boost children psyche and confidence among the their peer groups.
Reactions as Adam A Zango Shares Beautiful Picture of Ex Wife Maryam AB Yola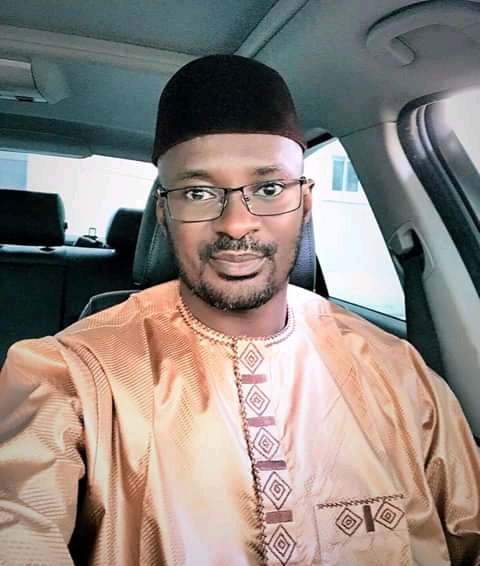 Wishing them the best as they grow to be worthy ambassadors of the filmmaker, Aminu Saira. May they be a representative of him. Fans were also fascinated by the pictures and they wishes them a good prayer. Say a good prayer for our handsome boys too. See fans reactions below.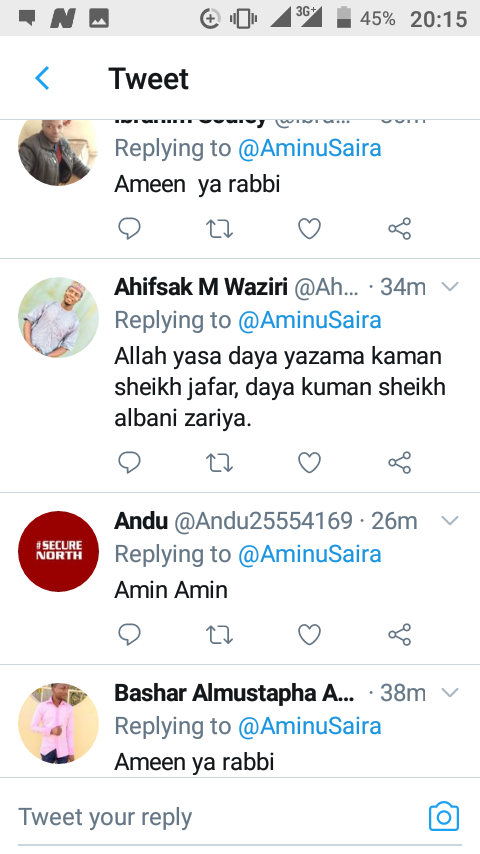 Gallery
Checkout For The Pictures Below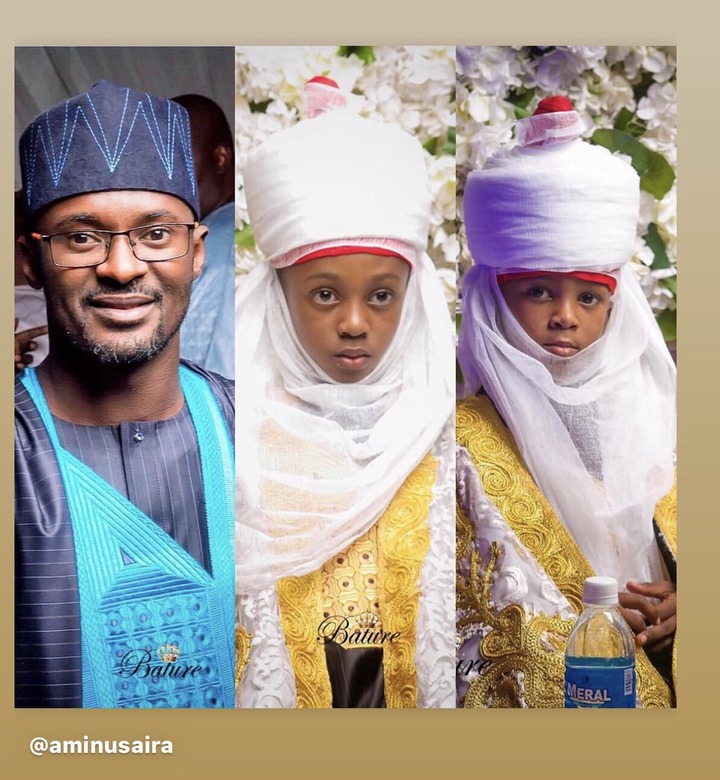 Aren't they looking adorable?Share your views by commenting below at the comment section
See Original Post Below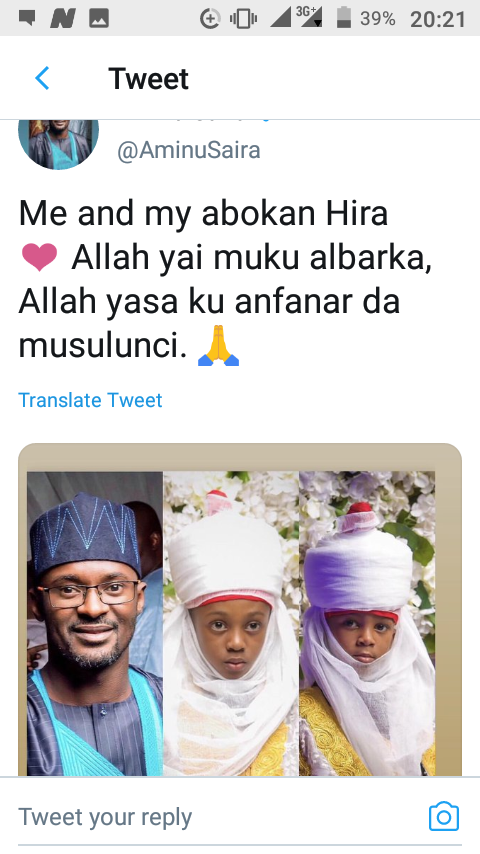 Did Actress Maryam Wazeery Really Got Married
What are your views about the beautiful pictures Aminu with his sons?Be part of our conversation today by commenting below. Don't forget to like and share the article.
References and Pictures
Aminu Saira Social Media Handles
About Post Author