Actress Hafsat Idris shares pictures of Ali Nuhu. Checkout These Adorable Pictures and Never before seen pictures of Ali Nuhu Shared by Hafsat Idris,details below
Hafsat Idris is giving tribute to her mentor, Ali Nuhu the king of Kannywood. It's good to appreciate people who are doing good in their various field of expertise. Ali Nuhu is one actor who has injected so much energy, skills,manpower and resources.
Sadiya Umar Farouq Biography Education Career Marriage Pictures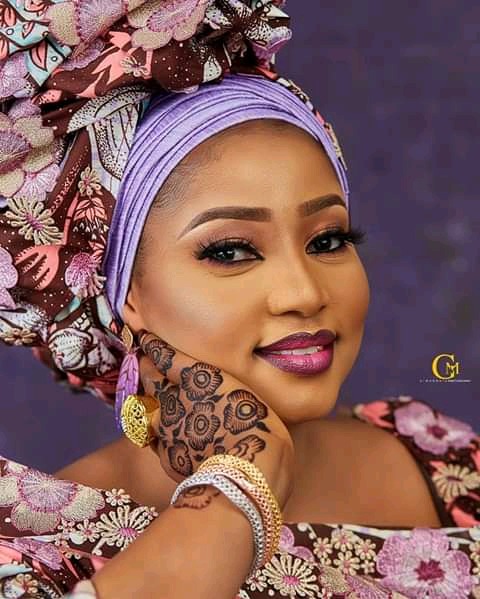 The pictures was first shared on Ali Nuhu's page and reposted by Hafsat Idris on her page few hours after it was posted. The pictures are just too beautiful
Hafsat Idris has been one among the actors that likes sharing pictures of other actors whom she felt are excelling and doing great things. She always share pictures of upcoming actors to promote them.
Why Hafsat Idris Shared Pictures of Ali Nuhu
Hafsat Idris is one actress that has cordial relationship with other actire. The reason why she shared the picture might be an act sportsmanship in order to maintain a cordial relationship with all actors. Indeed, we should have a conducive atmosphere with friends in all facet of life. Infact, there should be cooperation existing amongst all entertainers. This will help in fostering a good relationships among the actors.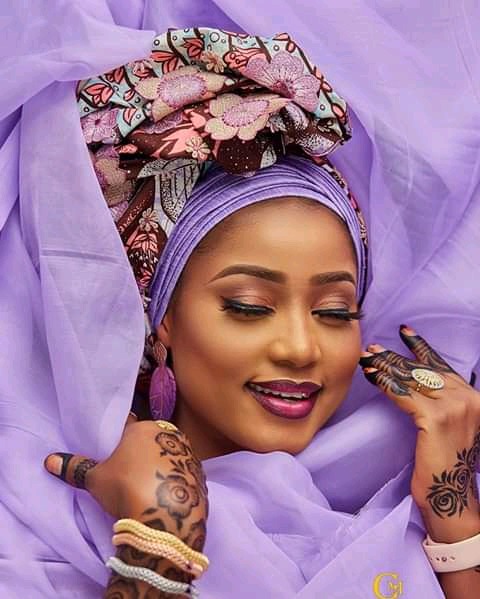 Hafsat Idris is really on top of her game doing great things. The actress is very hardworking trying many other skills. The actress is into film production and is doing well.
Hafsat Idris has been busy shooting more scenes of her premiered film Manyam mata. The actress promised that the film will be a very interesting story to watch as it focuses on daily happenings in the society and what should be done to arrest the situation.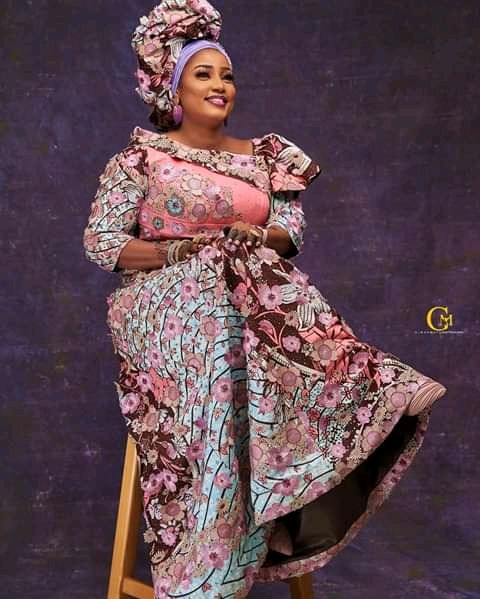 Checkout What Ali Nuhu Was Wearing
Well coming back to the pictures of Ali Nuhu, the actor was all dressed in a turban made for the royals. Ali Nuhu is among the most successful actors in the Kannywood industry. Ali Nuhu is an actor,entrepreneur,social influencer, a director ,producer and also a pace setter.
Ali Nuhu brought a lot changes in the Kannywood industry in terms of good storyline, usage of modern technology in film production and also allowing new actors into the industry in order to explore more talents to add credibility to the industry.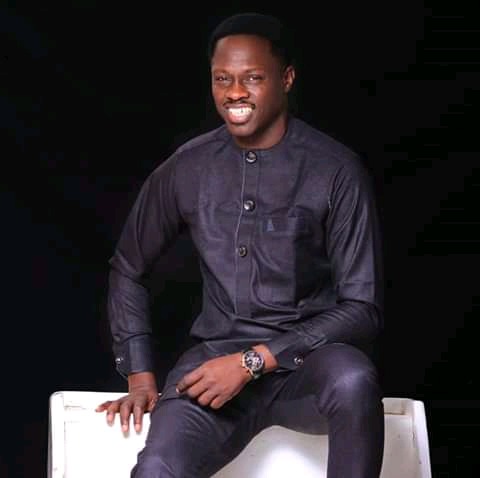 Hafsat Idris is one of those actresses who had benefited from Ali Nuhu's kind gestures and foresight of allowing new hands and talents into the industry.
Ali Nuhu will always be remembered for his good virtues,dedication and love to improved the Kannywood industry to were it is today. No wonder he is called the king of Kannywood industry.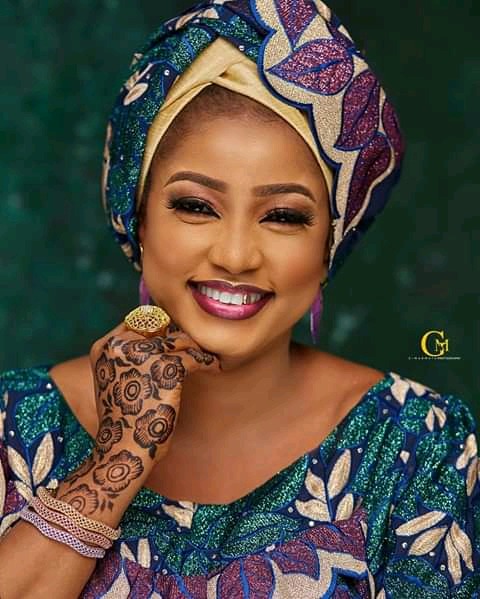 See Pictures of Ali Nuhu By Hafsat Idris
The picture shared by Hafsat Idris shows Ali Nuhu dressed in the Hausa Attire made for royals. See pictured below is he not looking good and fabulous?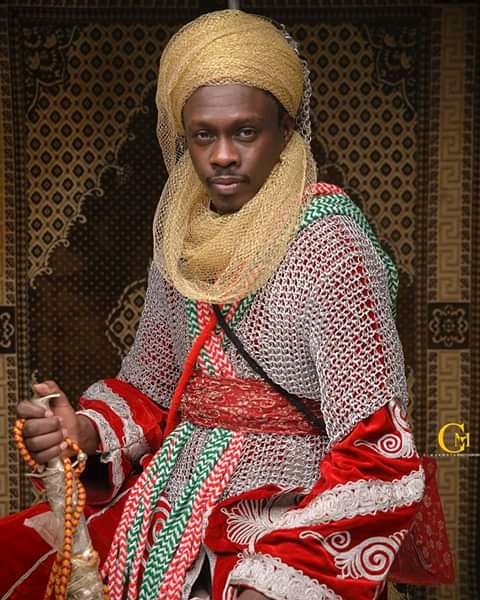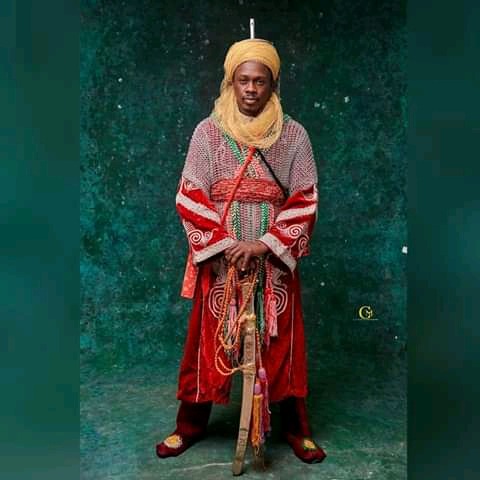 What caption can you give the pictures? Share your views by commenting. You can also like ,follow and share our article to make us grow.
See original posts by Ali Nuhu page and reposted by Hafsat Idris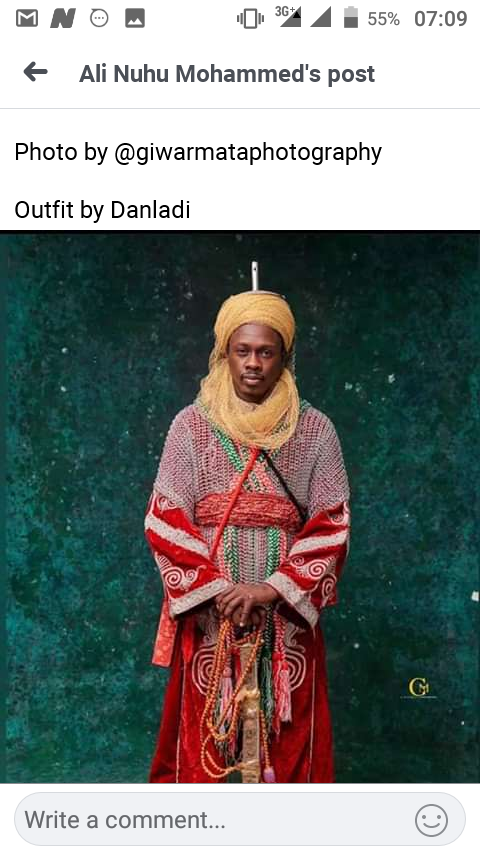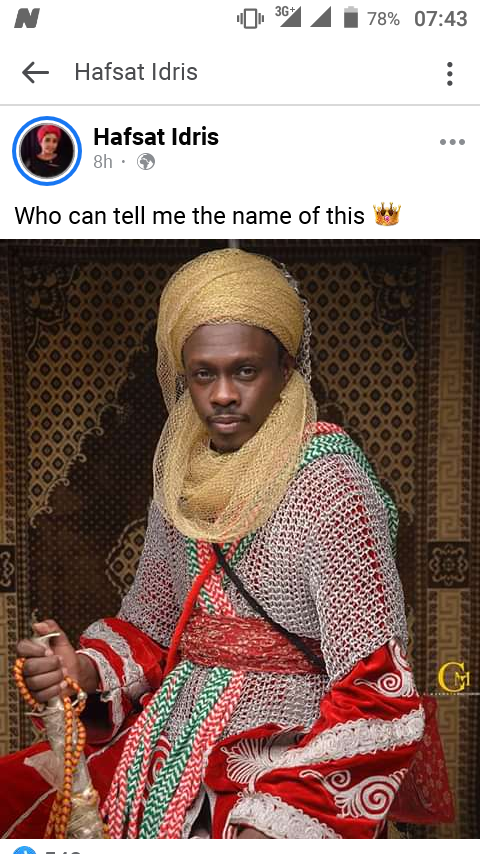 What are your views about the pictures of Ali Nuhu?Share your views by commenting below. Don't forget to like and share the article increase our reach.
References and pictures
Pictures shared by Hafsat Idris
About Post Author